---
After a long day of shopping or exploring, don't we all just want to sit down with a nice cup of tea? Afternoon tea is a nice form of relaxation and pampering that everyone should do once in their lives, so we're going to list out 5 of the Best Tea Rooms in Ireland, so you can go and experience for yourselves.
The Merrion Hotel, Dublin
Their take on afternoon tea, further refines an already stylish outing, with their own unique "Art Tea". Art Tea offers cakes and pastries based on the works of artists such as J.B. Yeats, Louis Le Brocquy and William Scott. These beautiful pieces of food based on beautiful pieces of art are served to you in lavish Georgian drawing rooms where the atmosphere and architecture add even more beauty to this already artistic afternoon experience. Click here for more details. 
Imperial Hotel, Cork
Set in the heart of Cork city centre, afternoon tea at this luxury Cork hotel is a must. An elegant and sumptuous afternoon tea menu complete with something sweet, something savoury and something sparkly (Prosecco and Champagne) makes this an Afternoon Tea to remember. Everything from food, to drink, to even table settings has been meticulously planned out to ensure that visitors have the best possible experience possible in such a gorgeous venue. Click here for more details.
Ashford Castle, Mayo
Ashford Castle has been serving afternoon tea for over 100 years, so you know they know how to do it right. After you enjoy the beautiful stonework of the castle, taking in its history and its stories, you'll be taken to the Connaught Room. You'll be pampered and treated like royalty in this serene setting, the range of food and treats on their menu is quite extensive, you can enjoy scones, sweets, sandwiches and many other treats available in this historic castle. Click here for more information.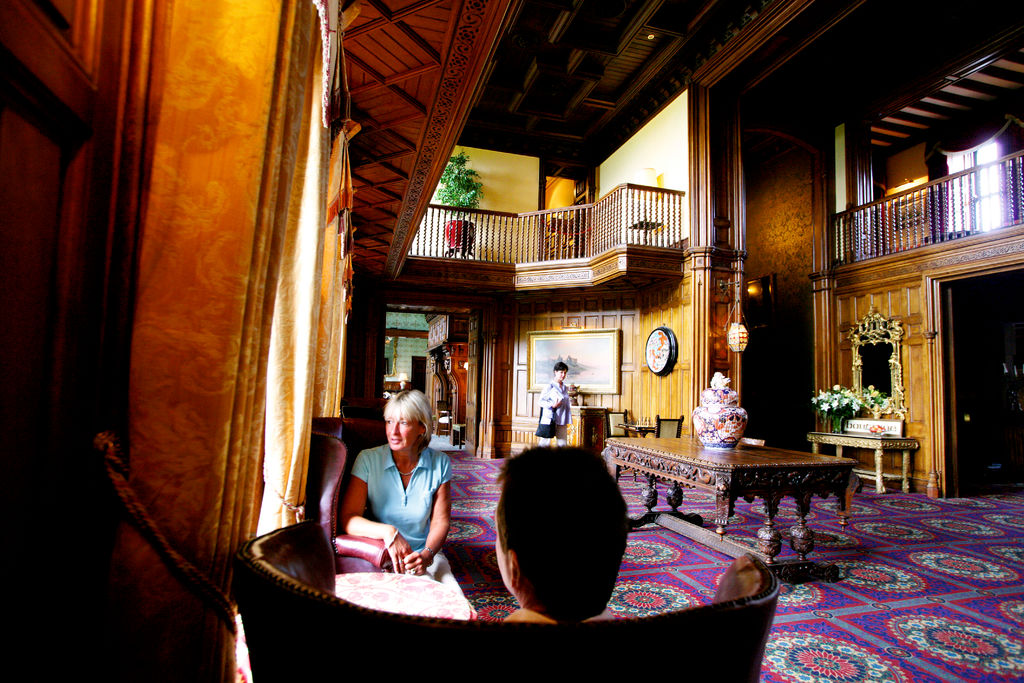 The Westbury, Dublin
Offering an elevated view of Grafton Street as well as beautiful pieces of artwork on display, The Westbury gives a lovely perspective of Dublin as people go about their day. The Westbury has quite a large array of delicacies on its menu, teas from all over the world, a long list of finger sandwiches and scones, not to mention its selection of sweets. If you are a fan of people watching, art, high quality food or all three, The Westbury is the place for you. Click here for more details. 
The G Hotel, Galway
They serve afternoon tea everyday in this luxurious hotel, where they send your taste buds on a trip with beautifully made pastries, scones and other treats for anyone with or without a sweet tooth. The stylish lounges where you'll be having you tea will make you feel all the more pampered. While on Saturday and Sunday they have their resident pianist performing to even further soothe your soul and relieve your stress. They also offer Seasonal themes throughout the year, giving you all the more reason to return to try it all over again. Click here for more details
With regular hotel deals to be sought for afternoon tea, now is the time to plan that relaxing afternoon with the girls!
5 of Ireland's Best Tea Rooms