---
Here at  bargainbreaks.ie we value a good old fashioned walk, and we know what you are thinking and we know everyone is tired of going on walks to get outside during these strange and unpredictable times but this post is more of a look to the future.  We want to give you some advice on walks to go on when we can all leave our County again for a little staycation in the not so distant future, and of course the best place to book a staycation is right here at  bargainbreaks.ie. Check out our top picks for local getaways here.  Now enough chit chat let's get into some of the best local walks in Ireland.
Ballycotton Cliff Walk, Co. Cork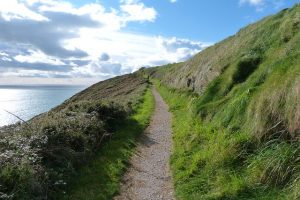 The Ballycotton Cliff Walk is a 4.6 mile trail located in the beautifully scenic Ballycotton in East Cork.  It offers breathtaking views like no other.  The walk may be a bit long for some people but believe us when we say that the time flies.  The walk ends at the gorgeous Ballyandreen beach which is perfect for a picnic to end your walk.  Ballycotton is located not far from Midleton and is the perfect location to visit if you are trying to get some peace and quiet.
Cronin's Yard Loop, Co. Kerry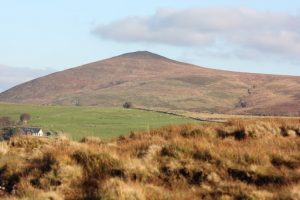 Located in Mealis, County Kerry, about 20km from Killarney, Cronin's Yard Loop takes you on a walk through the heart of the MacGillycuddy's Reeks and let's you explore the amazing and picturesque countryside.  Although it might be a good distance from Killarney it is certainly worth the spin down and we recommend it to anyone who is visiting Killarney when restrictions are lifted.  We also have a top tip for this one…. You might want to wear hiking boots or old trainers.
Connemara National Park, Co. Galway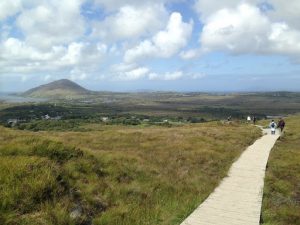 Connemara National Park has four Diamond Hill trails so there's a selection to choose from for this one.  Connemara National Park is located in Letterfrack, Co. Galway which is located along the Wild Atlantic Way and is the ideal place to stop off for a walk of your choice if you are travelling along the route. 
The Glen of Aherlow, Co. Tipperary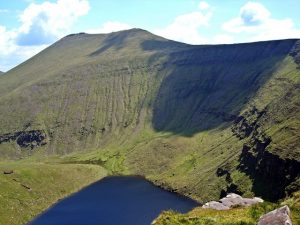 The Glen of Aherlow, which is located in Tipperary is a walkers ideal staycation trail, offering a nice variety of small loop-like walks as well as more mountain/ hiking walks.  The walks are filled with picturesque views of lakes, rivers and of course the Galtee Mountains. The Glen of Aherlow is also only located about 20 minutes drive from Tipperary.
So there you have it, our top picks for local walks around Ireland. Hopefully you will get some inspiration from our list when you are planning your staycation in our beautiful and scenic country. After all, there's no place like home.
Ireland's Best Local Walks 2021