---
Planning a trip to Galway and unsure what to do or see during your trip? Bargain Breaks have created a list of our top ten suggestions of what to do when visiting Galway.
1.Shop Street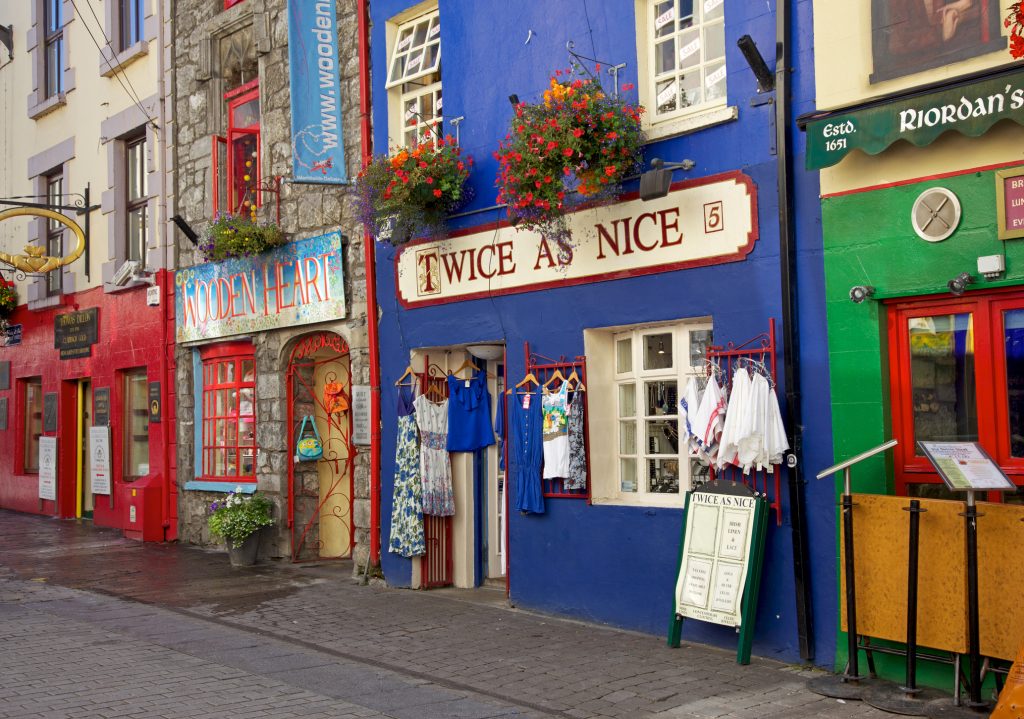 Shop street is the main street in the city. Shop street is extremely rich, vivid and alive in culture, as there is a lot to see and enjoy.
Shop street was the first street in Galway to be retailed focused.
2. Street Music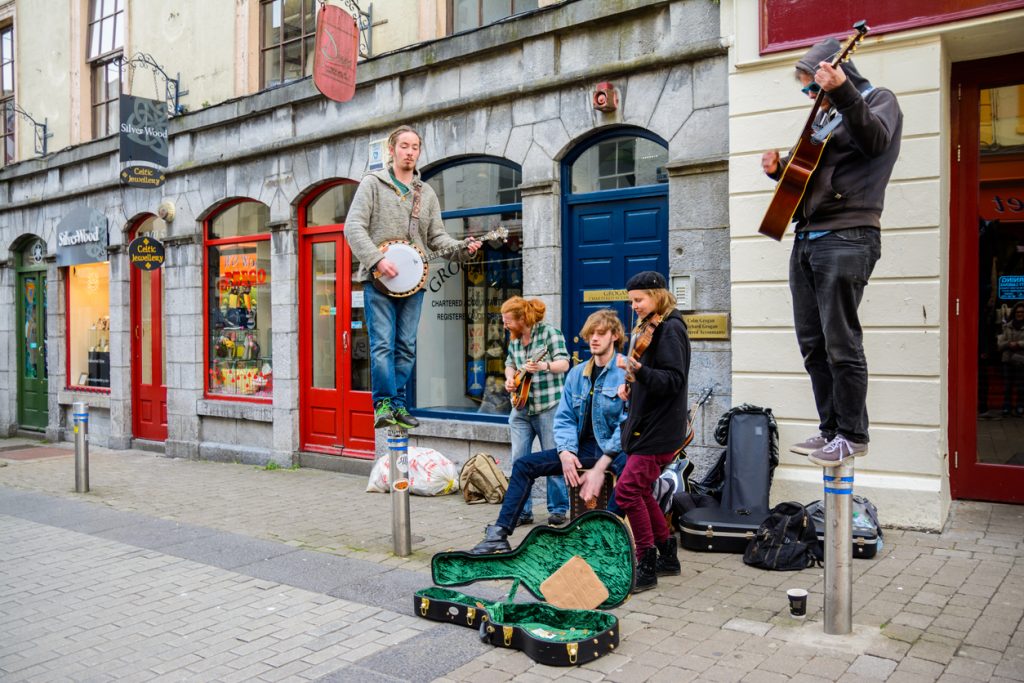 Galway is known to have the best buskers in the country, no one can argue with that!
It's evident that they are a credit to the city with their incredible talent and fantastic atmosphere they bring to the city.
3. Pubs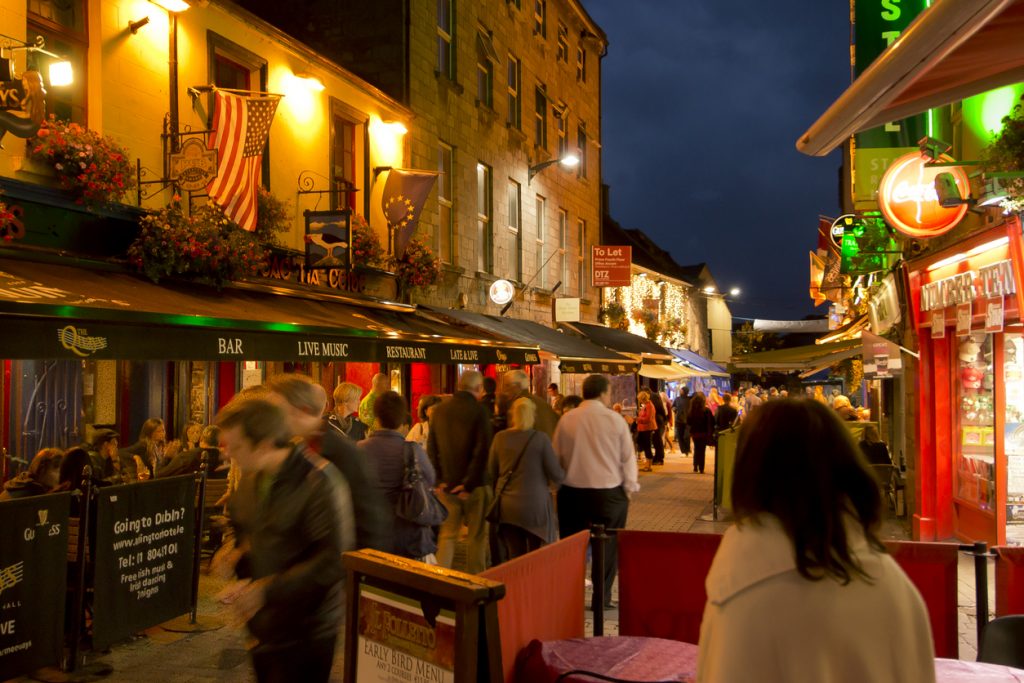 Galway is known for its vibrant pubs and nightlife. The city has numerous pubs and bars as well as a few nightclubs. Galway has a lot to offer and you will not be disappointed.
An Púcán is a great bar for rounding up a big crowd with their live music. If you're a sports fan, they usually will have any big matches on the big screen in the beer garden, which is a fantastic atmosphere to be in.
4. The Spanish Arches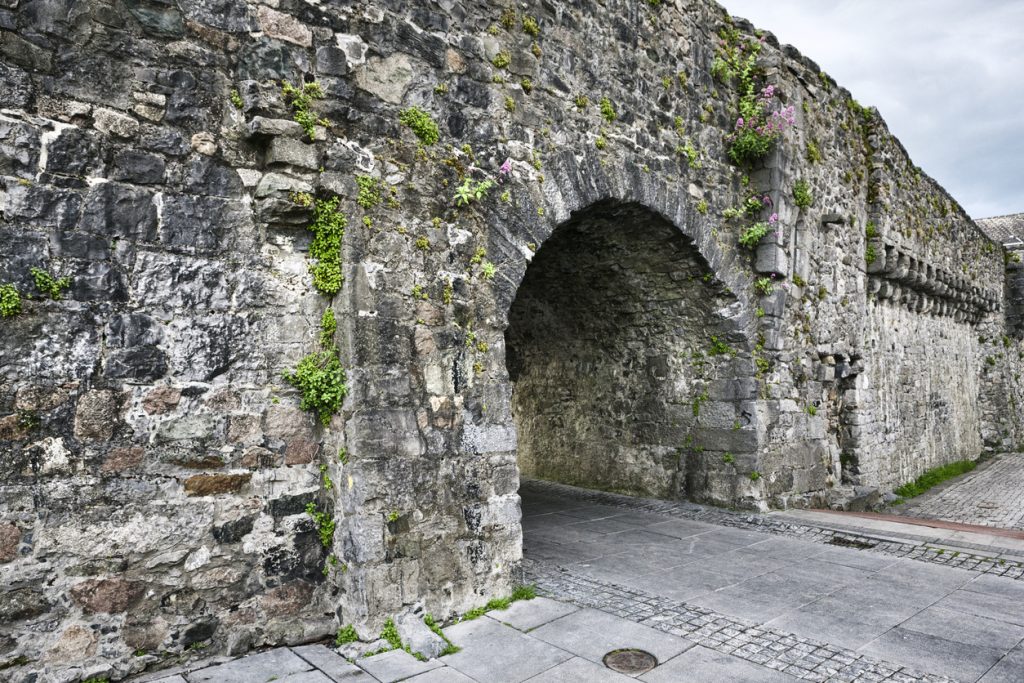 The Spanish Arch is one of the last remaining pieces of Galway's historical city walls. The Front Wall was used to protect the quays of Galway by keeping invading armies out. The Spanish Arches are around 500 years old.
Nowadays, they are a place where the young people of Galway hang out during the summer evenings with a few cold drinks in the sun and listen to music played by talented buskers.
It's a very peaceful and chilled environment to be in.
5. Dunguaire Castle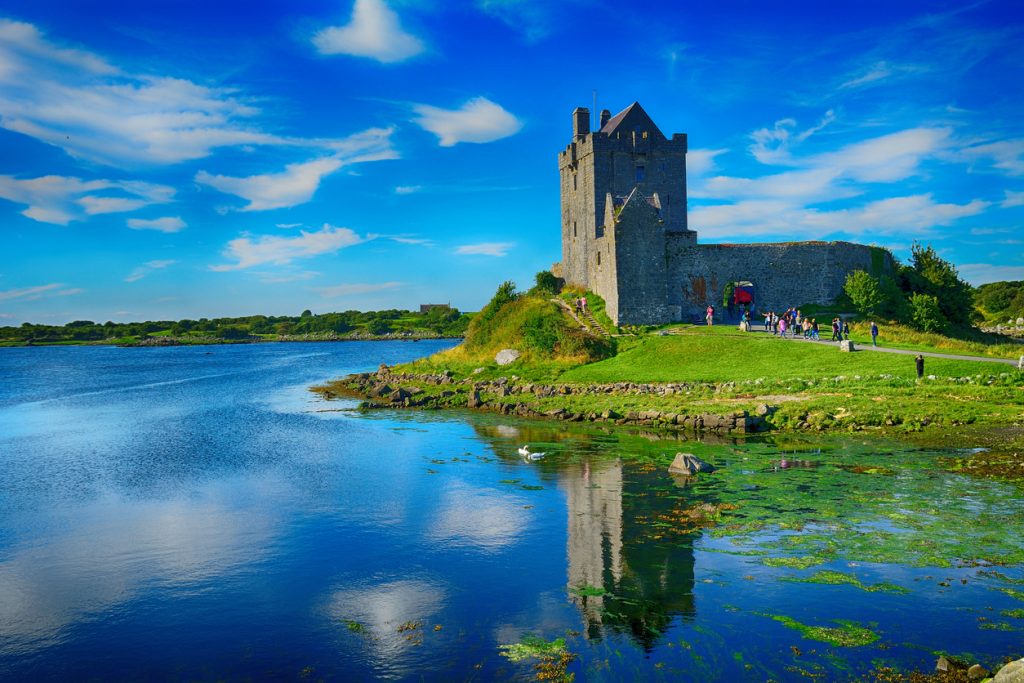 This beautiful 16th century tower house, built by the O'Hynes clan, can be found on the southeastern shore of Galway Bay, near the small port village of Kinvara, and easily reached by walking from the town.
It was restored in the 20th century by Oliver St. John Gogarty, a prominent literary figure, and became a venue for meetings of Celtic cultural revivalists including the likes of William Butler Yeats and George Bernard Shaw.
Dunguaire Castle is now owned by the government and is open to the public all year round, with additional local entertainment and lavish banquets provided during the summer months.
6. Aran Islands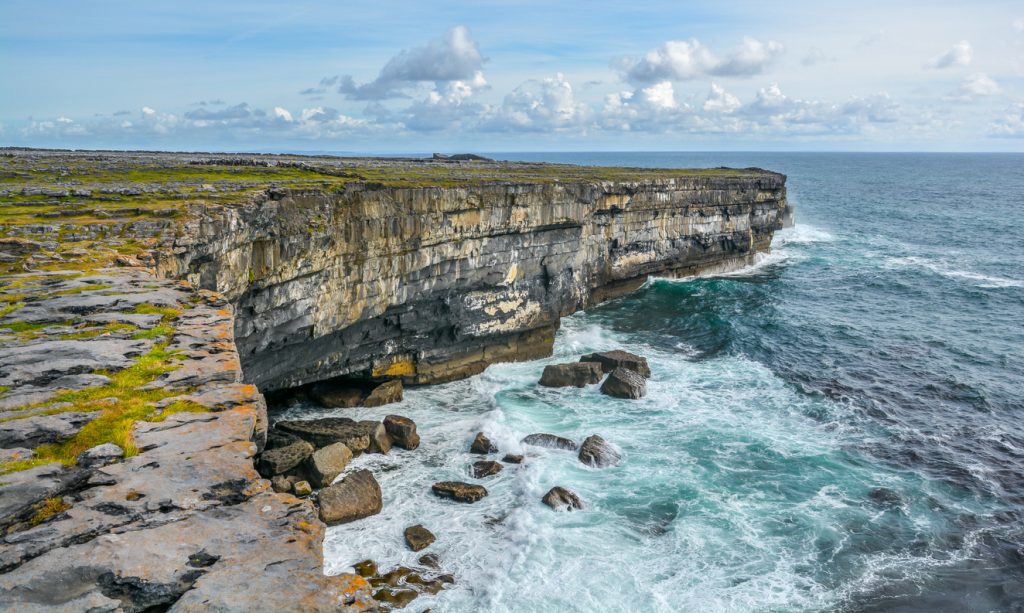 The Aran Islands are located in the middle of the Wild Atlantic Way. They are reached by a Ferry from Rossaveal. A small flight service to the Aran Islands is available also.
A trip to the Aran islands is like stepping back into a time before globalization and commercialization. Feel at peace by glaring out into the beauty of the Atlantic Ocean before heading back to the modern world.
7. Galway Farmer's Market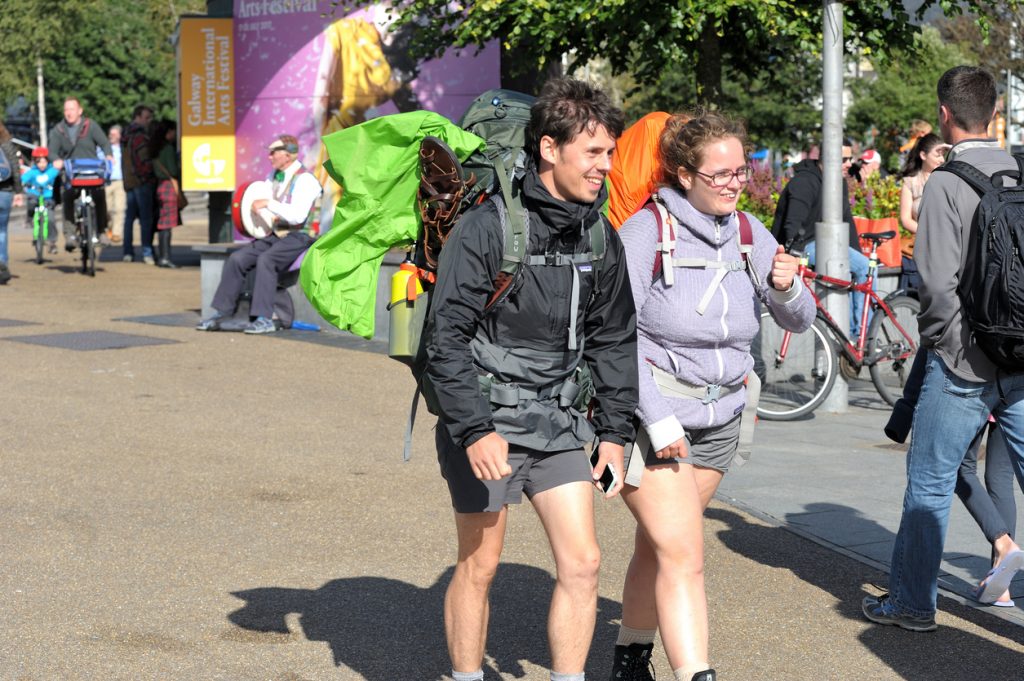 Galway's famous street market has been trading in Church lane by St Nicholas' Church in the centre of the city for centuries. You will find hundreds of stalls selling fresh produce and locally produced crafts.
There's a great variety of food available; Madras curry, Crepes and handmade cookies among many others. Saturday is the best day to pick up fresh bread, vegetables or plants.
The market is open all year round on Saturdays from 8.00 am to 6.00 pm and Sundays, Bank Holidays, Fridays in July and August and every day during the Galway Arts Festival from 12.00 pm to 8.00 pm. Galway's bohemian spirit comes alive at its street market, which has been set up in this spot for centuries.
8. International seafood festival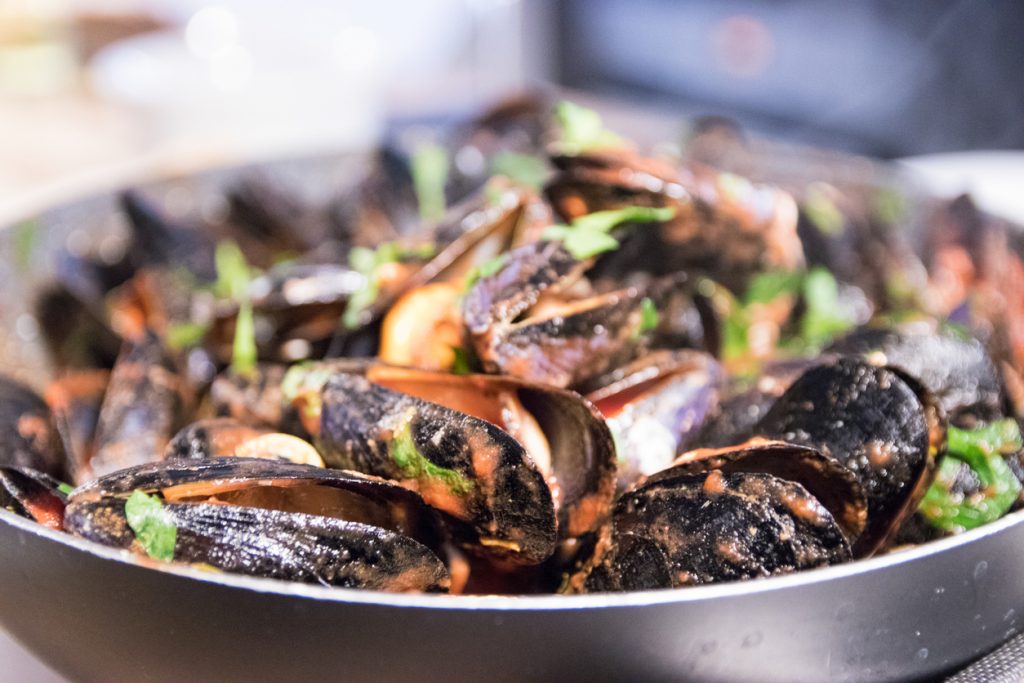 Oldest oyster festival in the world and the most internationally recognised Irish festival after St Patrick's Day.
The Galway International Oyster & Seafood Festival is deemed one of Europe's longest-running food extravaganzas. It was launched in September 1954 by Brian Collins, manager of the Hotel Meyrick.
The festival is held on the very last weekend in September to celebrate Galway's rich annual oyster harvest (in season from September – April).
9. Galway christmas market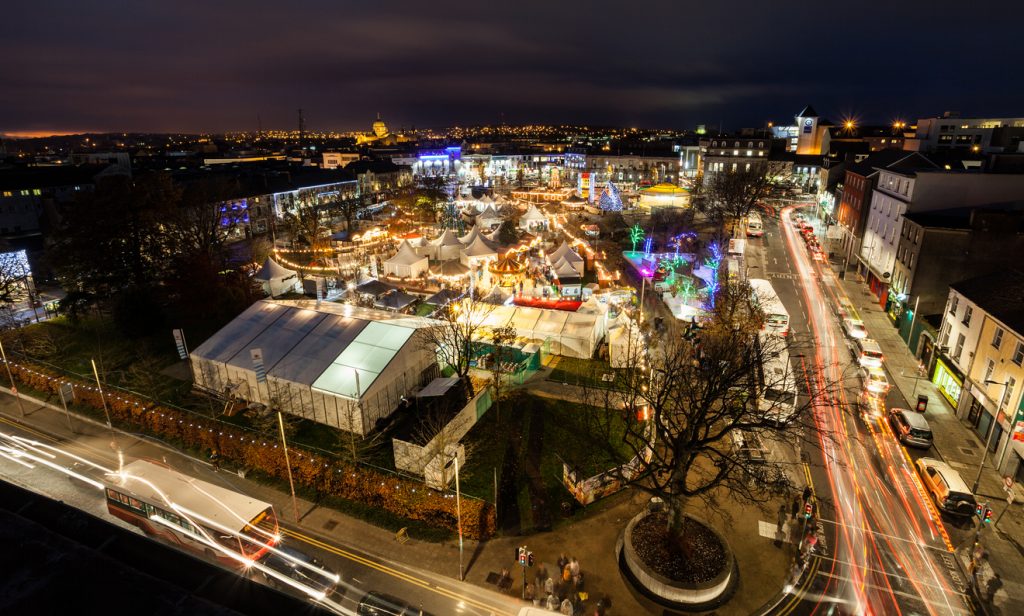 The Galway Christmas market brings a real sense of excitement throughout the city as it truely signifies the start of the Christmas season.
Traders from all over Ireland and Europe transform Eyre Square into a Winter Wonderland which creates a fantastic atmosphere for all to enjoy.
Christmas lovers have a wide variety of stalls to choose from and also includes a Santa's Grotto for the little ones, a German bier keller, numerous gifts and snack stalls and an entertainment area. Feel free to visit and experience it for yourself. The Christmas market is a great way to spread Christmas cheer.
10. Galway races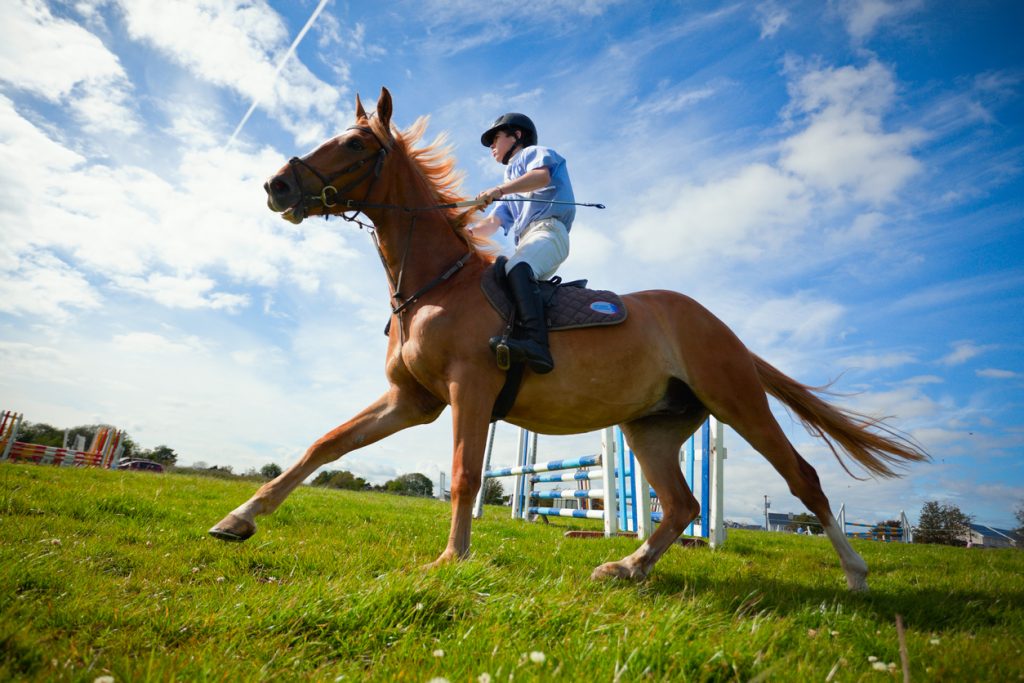 Galway is the host of the glamourous Galway races. It is the biggest and most famous race event in Ireland and occurs every year in the last week of July.
The races promotes a week of entertainment, fashion and incredible hospitality. The races attracts a crowd of 250,000 people during the week of this event. The buzz in town is alive each night during the summer festival.
The racing isn't bad either with 49 races taking place during the week and over €2 million in prize money available for winners. The iconic Summer Festival returns on Monday 29th July 2019.
Book Your Stay in Galway Now
If you're looking for accommodation in Galway, Bargain Breaks have the best cheapest deals available for you. Book online now to avoid disapointment and missing these amazing small prices. For more queries please contact a member of staff;
Phone: (353) 1 5563400
Email: info@bargainbreaks.ie
Ten Great Things to do in Galway