---
The county of Wexford is set to come alive over the next two weeks with the return of two of its popular festivals, Wexford Opera Festival and Wexford Fringe Festival. This year, the 64th Wexford Fringe will open in Wexford town announcing 17 days of fantastic Fringe events, including the famous Wexford Festival Opera and Wexford Spiegeltent Festival.
First up is the popular and much anticipated Wexford Fringe Festival which runs from the 21st October until the 6th November. The vibrant festival is set to bring in more than 50,000 visitors from all over Ireland and overseas, promoting Wexford's rich culture and distinct heritage on the world stage.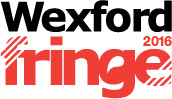 Enjoy over 300 events set to take place including drama productions, photography exhibitions, historical tours, classical recitals, light opera, musicals as well as a range of antique and second hand book fairs. A festival for all of the family, the festival opens with a giant fireworks display in Wexford Town and there are also a range of family themed events taking place including craft and family/children's street events, many of which are free to attend.
2016 also marks the 65th anniversary of the Wexford Opera Festival. The festival brings forgotten artistic pieces back to life through a feast of sound and award winning sets and costumes, all set against the backdrop of the majestic National Opera House in Wexford.
See here for more details http://www.wexfordfringe.ie/ or for great short break deals visit www.bargainbreaks.ie
Wexford Fringe and Opera Festival