---
Cruising on the River Shannon
The River Shannon stretches along 380 or so kilometers and connects Ireland's lake-lands region by winding through 11 counties. If hiring a boat and investigating Ireland from the inland corridors appeal to you, a trip cruising on the Shannon might just be the perfect short break for you!
There are lots of options for boat rental but one idea would be to hire your own vessel in Carrick-on-Shannon, Co. Leitrim. Set off from Carrick-on-Shannon and cruise all the way to Limerick city! Carrick-on-Shannon is a bustling vibrant town on the gateway of the Shannon, a town with a wealth of traditional pubs, restaurants and accommodation options. Carrick-on-Shannon is also widely acknowledged as an Anglers paradise. There are 41 lakes within a 10km radius of the town!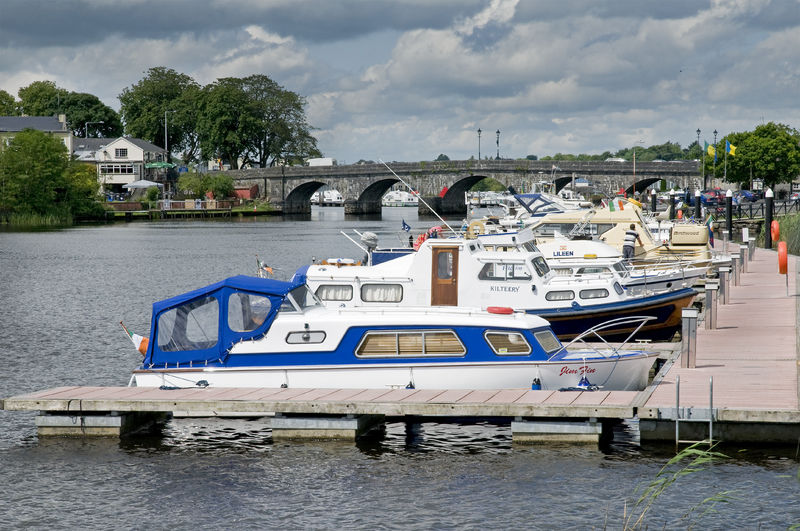 Boat hire from Carrick-on-Shannon means that you are the captain of your own ship! Stop off at the colourful villages that take your fancy along the way, enjoy a pint of Guinness at a lively marina or take in a walk around one of the many ancient abbeys and ruins.
Some places to moor your boat and indulge in some Irish hospitality include:
Athlone Town
Athlone is a bustling town smack-bang in Ireland's centre and is the largest town on the River Shannon. Home to an abundance of shops, theatres and restaurants as well as a plentiful supply of attractions and activities to enjoy, Athlone has become one of the towns that many Shannon cruisers use as a base to explore from.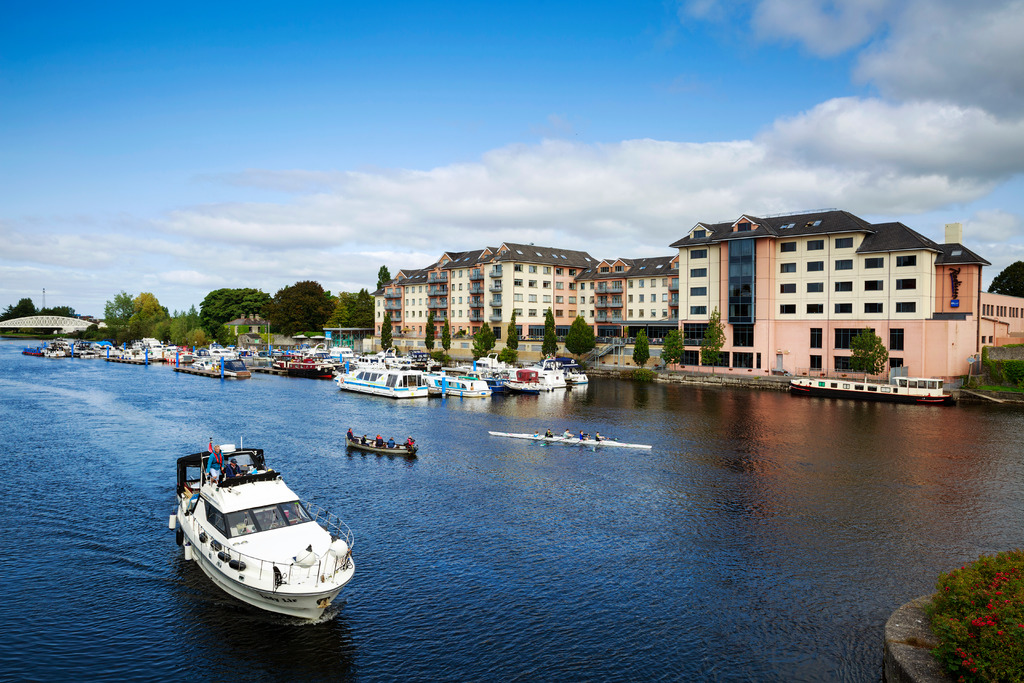 Glasson
Glasson is a magnificently picturesque village that boasts four marinas for you to moor at. Also known as the 'Village of Roses' Glasson is home to several award winning restaurants and bars and is a favourite among Shannon voyagers.
Killaloe and Ballina
The picturesque Shannon-side towns of Killaloe and Ballina are located at the southernmost tip of Lough Derg. Killaloe boasts some beautiful architecture and its winding streets contain plenty of shops, pubs and restaurants. Ballina is one of Ireland's best kept secrets and is steeped in history and tradition and is the perfect stop off when cruising on the Shannon. 
Terryglass
Terryglass is the perfect stop off for food, entertainment and atmosphere. The village has won numerous tourism awards and is a five-minute walk from the harbour. The scenery around this area is among the most stunning on the Shannon and if you can catch a sunset from here – you won't be disappointed.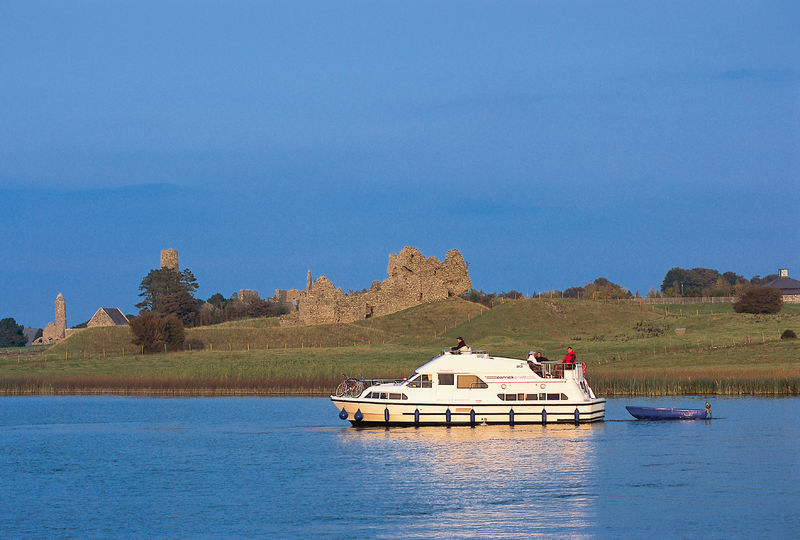 Cruising on the River Shannon